August 4, 2020
The COVID-19 pandemic hasn't slowed down the six students who worked with the Duke Center for Science and Justice this summer.
The summer fellowships and internships at the Center provide students an opportunity to learn new information and hone their skills in domains that are useful for the next step in their career, whether it's in research, law or policy.
"Educating and mentoring our fellows and interns are integral to the Center's goal of educating young scholars, lawyers, and advocates," said Research Director William Crozier. "Having each students' unique perspectives and experiences enhances our work. We look forward to what this year's group does next – and to future students joining us as well."
He added that this year's fellows and interns brought a lot of talent and fresh ideas to the Center, which strengthens its legal and empirical work.
Deniz Ariturk, 24, from Istanbul, Rachel Ruderman, 21, from Durham, and Anna Raphael, 25, from Miami, FL, worked as research assistants at the Center for their summer internships. Morgan Christiansen, 24, from Durham, Kayla Fries, 25, from Victor, NY, and Emma Li, 23, of Durham, worked at the Center this summer as fellows.
"We were so fortunate to have an extraordinarily talented and passionate group of students working with the Center this past summer," said Center Director Brandon Garrett. "They dove into incredibly challenging work, ranging from watching bail hearing videos, to working on 50 state surveys of criminal law, to keeping detailed track of plea bargains. Each of the fellows and interns made significant contributions to our work during an urgent time for criminal law reform."
Hear from each of the students below about their experiences.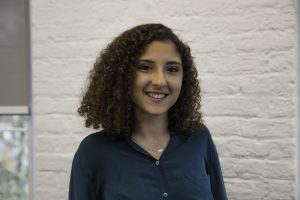 Ariturk, Duke Master's Graduate:
Worked on work on COVID-19 policy tracking, COVID-19 and prison health, and on video trials and hearings
"I entered Duke's MA in Bioethics and Science Policy in order to pursue empirically-informed justice reform work. Professor Garrett's research thus immediately appealed to me, and I was able to participate in his Criminal Justice Policy Lab during my first semester here. I have been working at the Center since completing my Master's degree in December, and it has been an incredible learning experience. The coronavirus pandemic laid bare preexisting problems of many American institutions, perhaps most notably the criminal legal system. Tracking prison and jail responses to the pandemic and thinking of them in the context of long-needed reforms to our justice system, made me intimately aware of the ways our punitive system endangers the health and safety of justice involved individuals and our communities. I am excited to keep advocating for a restorative, community-oriented justice system at the Center."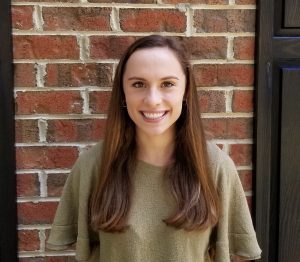 Ruderman, rising senior at Amherst College:
Worked on the Harris County monitorship, Durham plea bargaining data, life without parole (LWOP) research, and failure to appear (FTA) interventions
"This summer I worked on the Harris County monitorship, which included tracking misdemeanor arrestees and hearing outcomes in the jail and analyzing videos from these pretrial hearings. I coded and wrote analysis reports for the Durham district attorney plea bargaining interviews. I also did some work on the LWOP study and am helping out with a literature review on FTA interventions. The Houston monitoring project was especially interesting because I got to see how changes from the consent decree impact the cases and lives of individuals entering the criminal justice system. It was also great to hear about all the other exciting research the Center is doing in our weekly meetings."
Raphael, recent Duke Law Graduate:
Worked on ALI Principles of Policing, regarding informant testimony, forensic science in the courts, and death penalty data collection
"I helped a Professor Garrett research and write policies and best practices for law enforcement when dealing with informants and acting as undercover agents for a project with the ALI. In the past I've also helped him maintain a database of federal corporate prosecutions. More recently, I've helped collect data of recent death penalty cases and am helping him gather cases in which appellate courts rule on expert testimony regarding fingerprint evidence."
Christiansen, rising 2L:
Worked on indigent defense during bail hearings, FTA laws around the country, Durham plea bargaining data, LWOP research
"I wanted to work with the Center because I have always had an interest in the criminal justice system, and since coming to law school, have been considering a career in criminal defense. I was hoping to have a summer position that could have a positive impact on the community, and the position with the Center presented that opportunity. This summer, I was able to work on a lot of interesting and meaningful projects. I analyzed plea deals from Durham County prosecutors, helped research for an amicus brief to stop driver's license suspensions for unpaid fines and fees, and gathered criminal failure to appear statutes from all 50 states to look for patterns in severity and punishment. Overall, I gained valuable experience in conducting different types of research into the criminal justice system and felt like my work could help the Center have a positive impact on the different communities involved."
Fries, rising 2L:
Worked on eyewitness jury instructions, statutory requirements, and model policies nationwide, coding Durham plea bargaining transcripts and qualitative coding of Durham assistant district attorney interviews
"I was initially intrigued by the research opportunities at the Center for Science and Justice because of the interdisciplinary nature of the work. I studied neuroscience and psychology as an undergraduate and learned about the fragility of human memory and the importance of utilizing scientific research to shape criminal justice reform. The projects the Center is tackling, including research on eyewitness identification policies designed to minimize erroneous or coerced identifications, and a multifaceted analysis of the plea bargaining process in the Durham area, are timely and hugely important. It was a privilege to work on these matters with the Center team this summer."
Li, rising 2L:
Worked on forensic science in the courts, the Durham plea bargaining data, LWOP research and the policing reform legislation tracking project
"I especially appreciate the variety of works that the Center offers. My work this summer covers topics like plea bargaining, the admissibility of forensic evidence in the courtroom, and policing legislation. I was able to see how criminal justice system works from both a bird's-eye view and a microscopic, everyday perspective. Also, it's exciting to the see how law interacts with other scientific disciplines."