December 10, 2020
Wilson Center Director Brandon Garrett and Vanderbilt Law School Criminal Justice Director Christopher Slobogin released a new article today in the German Law Article, "The Law on Police Use of Force in the United States."
The Abstract:
Recent events in … Continue Reading →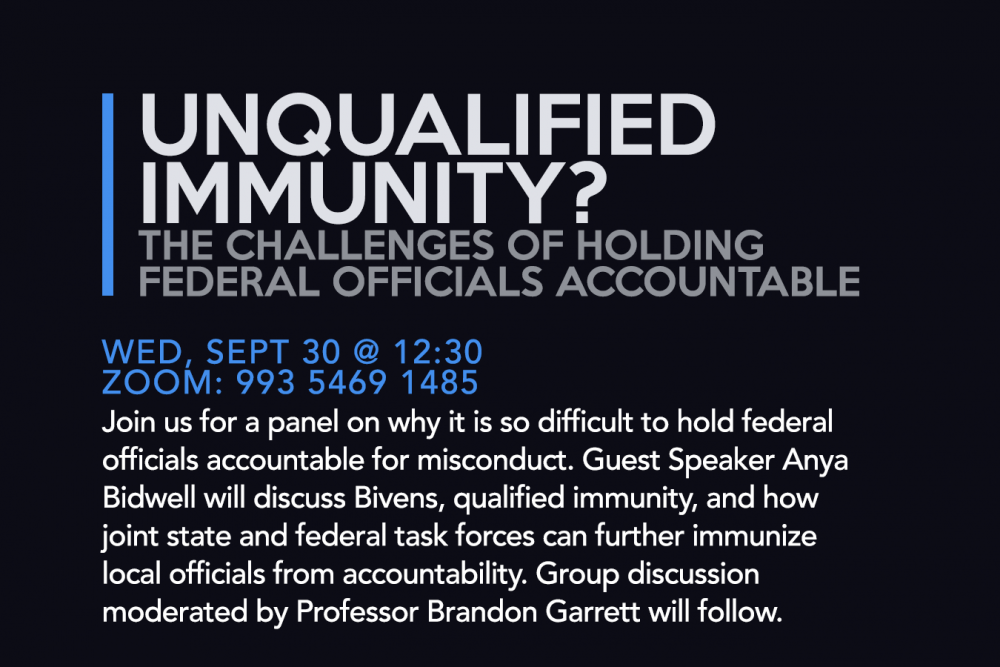 September 28, 2020
Join us this Wednesday at 12:30 p.m. on Zoom (Webinar ID: 993 5469 1485) for an event on called Unqualified Immunity? The Challenges of Holding Federal Officials Accountable. The event features Anya Bidwell from the Institute for Justice, who is … Continue Reading →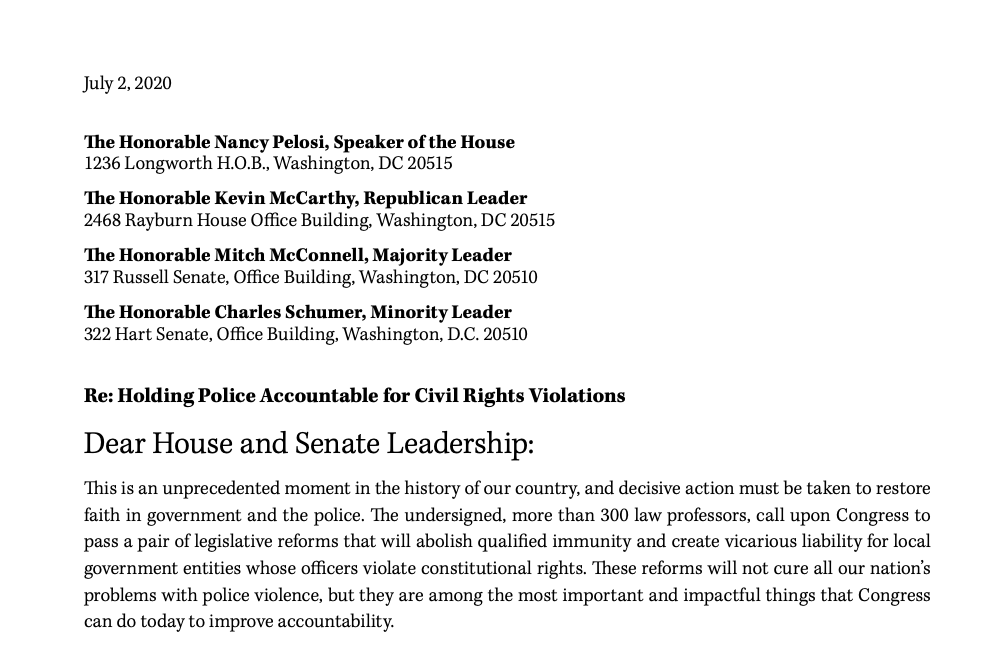 July 8, 2020
More than 300 law professors from across the country signed a letter last week calling on Congress to end qualified immunity and create vicarious liability for local government units when their officers violate people's constitutional rights.
As stated in the … Continue Reading →