About Us
Our mission is to advance criminal justice and equity through law and science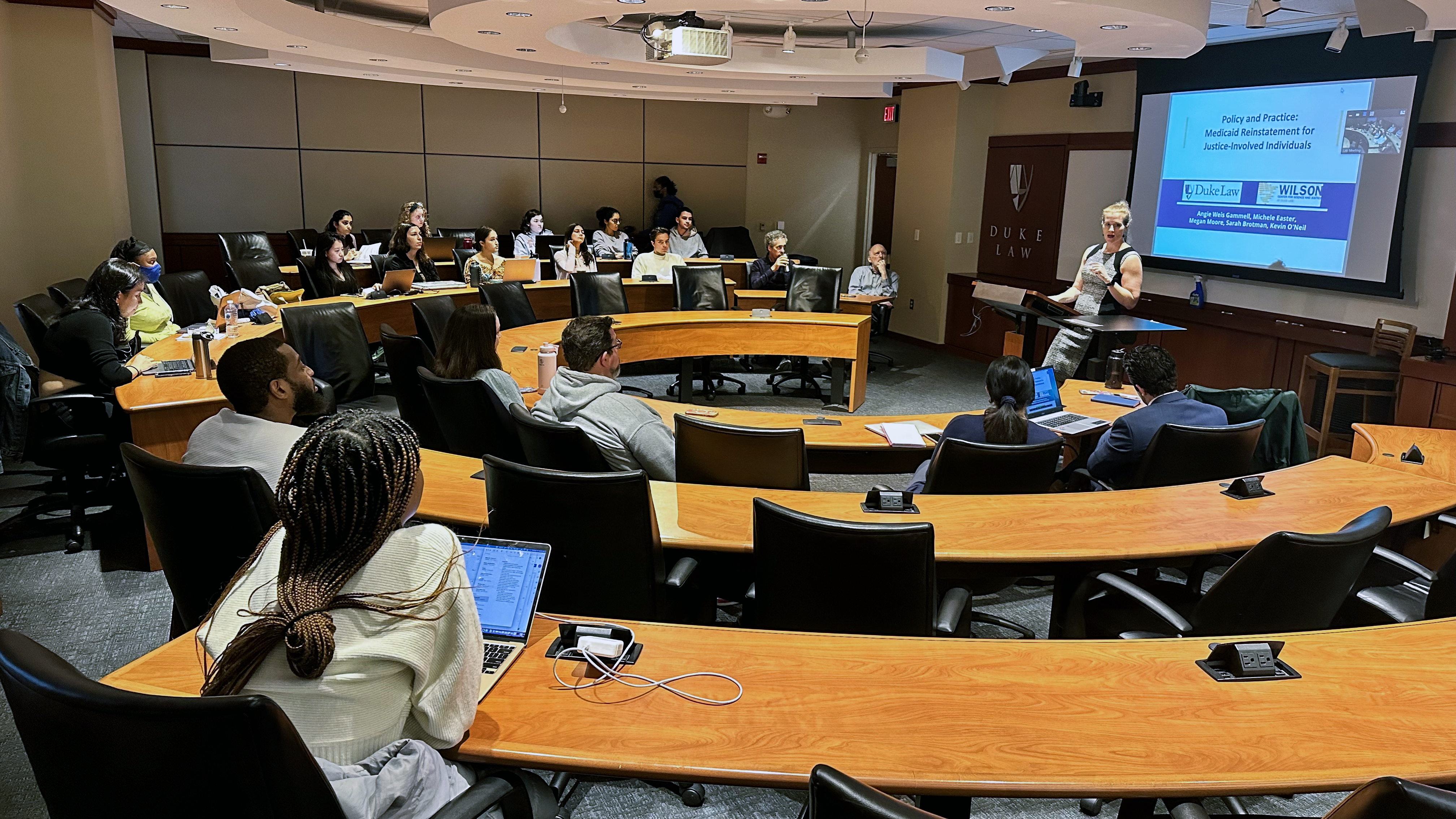 The Wilson Center for Science and Justice brings together faculty and students at Duke University in law, medicine, public policy, and arts and sciences to pursue research, policy, and education to improve criminal justice outcomes. Our work is non-partisan and evidence-informed. We engage with community stakeholders, academics, and policy makers to conduct and translate interdisciplinary research into effective and practical policy change.
At the Wilson Center, we focus on three main areas:
Accuracy of evidence: Preventing wrongful convictions by improving and fundamentally reforming how scientists, the public, judges, lawyers, and jurors understand evidence presented in court
Equity in criminal outcomes: Promoting fair and equitable outcomes in the criminal legal system by identifying racial, economic, and other structural inequities at all levels, and collaborating with community stakeholders to implement reforms
Behavioral health needs: Improving outcomes for persons with mental illness and substance use disorders who encounter, or are at risk for encountering, the criminal legal system
The Center launched in 2019 with a $4.7 million grant from the Charles Koch Foundation. In 2020, the Center received a $5 million grant from The Wilson Foundation to fund its research and educational activities. Additional support for the Center has been provided by Arnold Ventures, the Vital Projects Fund, and the Center for Statistics and Applications in Forensic Evidence (CSAFE).
Read more about our team and our advisory board.