Advisory Board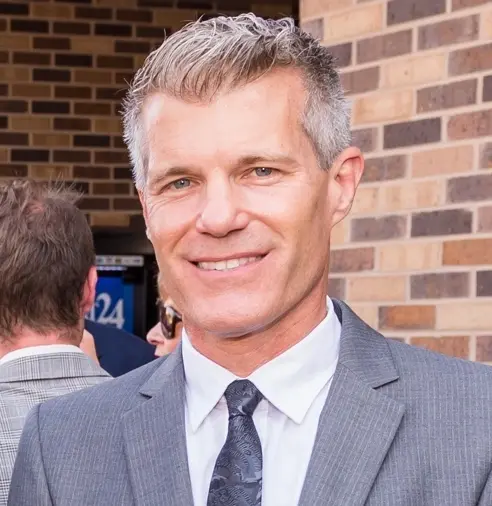 Derek Wilson
Board Chair
Derek Wilson has 30 years of entrepreneurial and managerial experience, and he has helped to successfully build several businesses.
Wilson is currently CEO of The Truman Factory, a candy company he started with his teenage son, Truman, that is the "Official Candy of Gaming." He also runs his family office called Rearden Steel. Prior to Truman Factory, Wilson co-founded and was Chairman of NeoSpire, Inc., a technology company in the web hosting industry.
Wilson has an AB in Economics from Duke University and an MBA from The Fuqua School of Business. He also serves on the Board of the Nasher Museum, as well as, served as a founding Board member of the Center of Entrepreneurship and Innovation (CEI) at the Fuqua School of Business.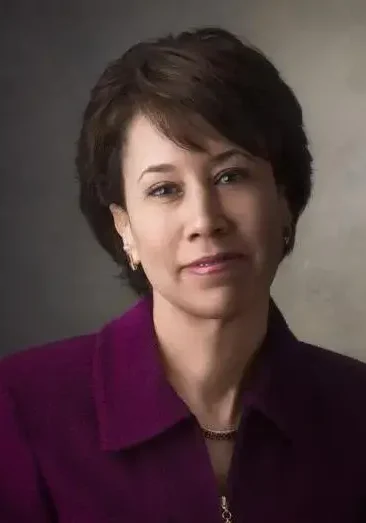 Hon. Allyson Duncan
Board Member
Judge Duncan (ret.) is a Duke Law graduate and currently serves on the Duke Board of Trustees. She served on the United States Court of Appeals for the Fourth Circuit for 15 years, where she was the first female African-American judge.
Judge Duncan also held important positions in the Equal Employment Opportunity Commission, was a law professor at NCCU School of Law, served on the North Carolina Court of Appeals, was appointed as a Commissioner to the North Carolina Utilities Commission, and served as a partner in the Raleigh office of Kilpatrick Stockton. In 2003, Judge Duncan became the first African-American president of the North Carolina Bar Association. She serves as a Member on the Bolch Judicial Institute Advisory Board.
Alice Johnson
Board Member
Alice Marie Johnson, CEO of Taking Action for Good Foundation (TAG), author, advocate, and former federal inmate is a renowned leader, speaker, and luminary in the criminal justice reform movement. Since being granted clemency, and later a full pardon, Johnson has committed her life to helping others and continuing to fight for criminal justice reform for those who are still incarcerated.
Through her leadership of TAG, she has devoted herself as a force for good, creating a cultural shift for restorative justice. Following her clemency, Johnson was honored as one of four women designated as a "Women's Right Defender" at the United Nations on International Women's Day, as well as a CAOC Advocate for Justice Award in 2019.
Kody Kinsley
Board Member
Kody H. Kinsley serves as Secretary of the NC Department of Health & Human Services; appointed to the cabinet position by Governor Roy Cooper. 
Secretary Kinsley has identified three priority areas of focus: Behavioral Health & Resilience, Child & Family Wellbeing, and Strong & Inclusive Workforce. By focusing on these three areas, Secretary Kinsley believes the state can make smart investments that drive health for individuals and value for public resources. 
As Secretary, Kinsley oversees a department that has broad responsibility for all aspects of health and human services, a staff of 18,000 and an annual budget of $26 billion. Kinsley joined the Department in 2018 where he most recently served as Chief Deputy Secretary for Health and Operations Lead for North Carolina's COVID-19 response. 
Prior to returning home to North Carolina, Secretary Kinsley served as the presidentially appointed Assistant Secretary for Management for the United States Department of the Treasury under two Administrations. In that role, he functioned as the Chief Operating Officer and Chief Financial Officer with a broad scope of responsibility for the agency, its nine bureaus, and 100,000 employees.
With deep health policy, operational and leadership experience, Secretary Kinsley's career spans the public and private sector, including positions at the White House, the U.S. Department of Health and Human Services, and leading operations for a behavioral health care service provider in western North Carolina. Secretary Kinsley is a Fellow of the Civil Society Fellowship, a partnership of the Anti-Defamation League and the Aspen Institute, and he is also an Adjunct Professor at the School of Government at the University of North Carolina at Chapel Hill. 
He earned his bachelor's degree from Brevard College in Brevard, NC, and his Master of Public Policy from the University of California, at Berkeley.
Tracie Keesee
Board Member
Dr. Tracie L. Keesee, is the Senior Vice President of Justice Initiatives and Co-Founder of the Center For Policing Equity (CPE). CPE promotes police transparency and accountability by facilitating innovative research collaborations between law enforcement agencies and empirical social scientists. CPE works closely with communities to ensure their voice and representation are centered in the co-production of public safety. CPE also seeks to improve issues of equity, both within, and between law enforcement agencies and the communities they serve. Prior to her return to CPE, Dr. Keesee served as the Deputy Commissioner of Training for NYPD, and as the first-ever Commissioner of Equity, and Inclusion.
Additionally, she is a retired 25-year veteran of the Denver Police Department and holds a Bachelor of Arts degree in Political Science from Metropolitan State College-Denver, academic certifications in Public Policy and Public Administration and a Master of Arts degree in Criminal Justice from the University of Colorado at Denver, and a Ph.D. in Intercultural Communications from the University of Denver, and a Diversity and Inclusion Certification from Cornell University. She is also a graduate of the 203rd Session of the FBI National Academy at Quantico, Virginia. Dr. Keesee has published numerous articles across a variety of collected anthologies and peer-reviewed scientific journals.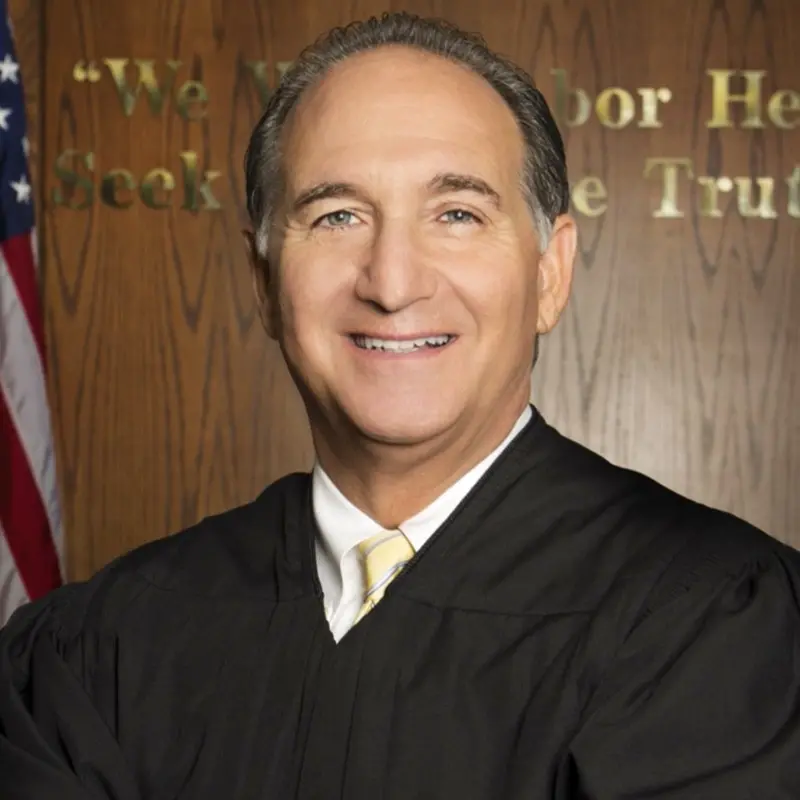 Hon. Steve Leifman
Board Member
Judge Steve Leifman is the Associate Administrative Judge of the Miami-Dade County Court – Criminal Division. In 2000, Judge Leifman established the Eleventh Judicial Circuit Criminal Mental Health Project, which aims to divert people with serious mental illnesses from the criminal justice system into treatment.
From 2007 – 2010, Judge Leifman served as Special Advisor on Criminal Justice and Mental Health for the Supreme Court of Florida. In this capacity, Judge Leifman was responsible for chairing the Court's Mental Health Subcommittee, which authored a ground-breaking report entitled, Transforming Florida's Mental Health System. He currently chairs the Steering Committee on Problem Solving Courts for the Supreme Court of Florida and the Mental Health Committee for the Eleventh Judicial Circuit of Florida.
Due to his expertise in the areas of criminal justice and mental health, Judge Leifman has been appointed to serve in a variety of capacities on local, state, and national bodies.
David McAtee
Board Member
David McAtee is Senior Executive Vice President and General Counsel, AT&T Inc. where he is responsible for all legal matters at AT&T. He was appointed General Counsel in October 2015.
David joined AT&T in January 2012 as Senior Vice President and Assistant General Counsel. Prior to that, he was a partner of Haynes and Boone, LLP, where he specialized in complex litigation matters, antitrust, and government investigations. Prior to joining Haynes and Boone, David was Senior Law Clerk to U.S. District Judge Jerry Buchmeyer, then Chief Judge of the Northern District of Texas.
David is a former Executive Committee member of the State Bar of Texas, Chair of the Board of Editors of the Texas Bar Journal, and Chair of the Fellows of the Texas Bar Foundation. He has twice received a Presidential Citation by the State Bar of Texas for leadership in the bar and received a Leadership Award from TexasBarCLE for his contributions in support of continuing legal education.
In addition to serving on the Wilson Center's Advisory Board, David currently serves on the Board of Directors of St. Mark's School of Texas and Methodist Health System. He also is a Commissioner of the Texas Access to Justice Commission, a member of the Board of Visitors of M.D. Anderson Cancer Center, and a Trustee of The University of Texas Law School Foundation. In 2019, David received the J. Chrys Dougherty Good Apple Award from Texas Appleseed in recognition of his commitment to the community, his leadership in the bar, and his philanthropic impact. In 2020, David was awarded the Larry Schoenbrun Jurisprudence Award from the Texoma Chapter of the Anti-Defamation League for outstanding leadership, exemplary contributions to the community, and his commitment to the ideals of the Anti- Defamation League. Under his leadership, the AT&T Legal Department was named Best Legal Department of 2019 by Corporate Counsel Magazine.
Born in Dallas, Texas, David graduated from Duke University with honors and from The University of Texas School of Law, where he was an associate editor of The Review of Litigation.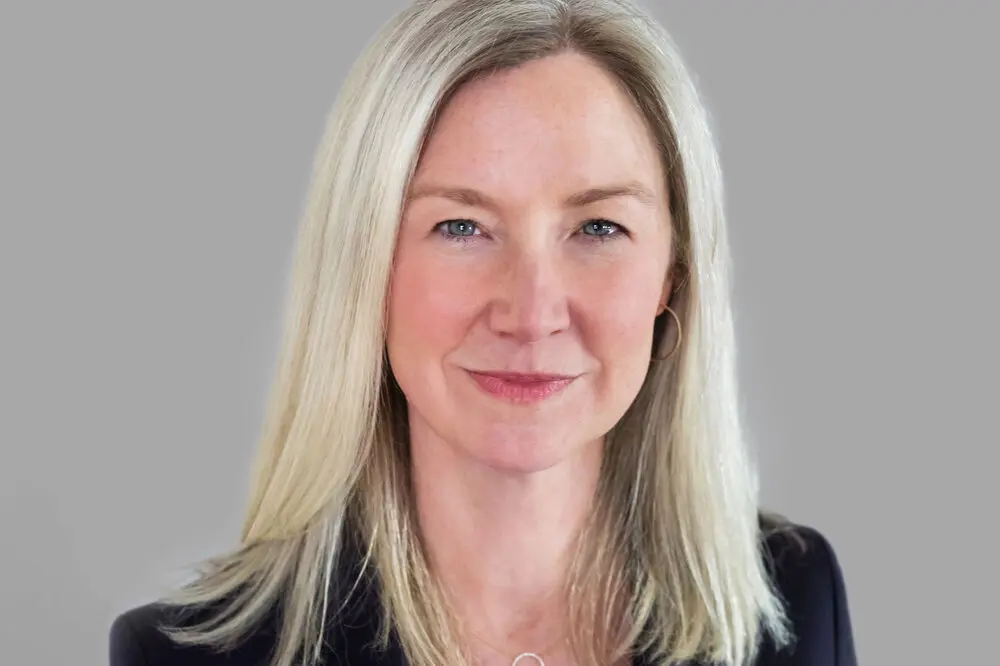 Laura Menninger
Board Member
Laura Menninger, an experienced civil and criminal defense trial lawyer, is a partner at Haddon, Morgan & Foreman in Denver, Colorado. She began her career as a civil litigation associate at Paul Weiss Rifkind Wharton & Garrison in NY before moving to Colorado to serve as a public defender with the Colorado State Public Defender system. Based on her extensive litigation experience, Menninger was inducted as a fellow into the American College of Trial Lawyers where she serves on the National Trial Competition committee. Prior to law school, Menninger worked as a financial analyst with Goldman Sachs in New York.
Menninger has an AB in Public Policy Studies from Duke University and she earned her law degree from Stanford Law School. She currently serves as Chair of the CJA Standing Committee for the District of Colorado and on the executive team of the Women's White Collar Defense Association's Colorado chapter. She regularly lectures on motions practice, cross examination and other trial skills.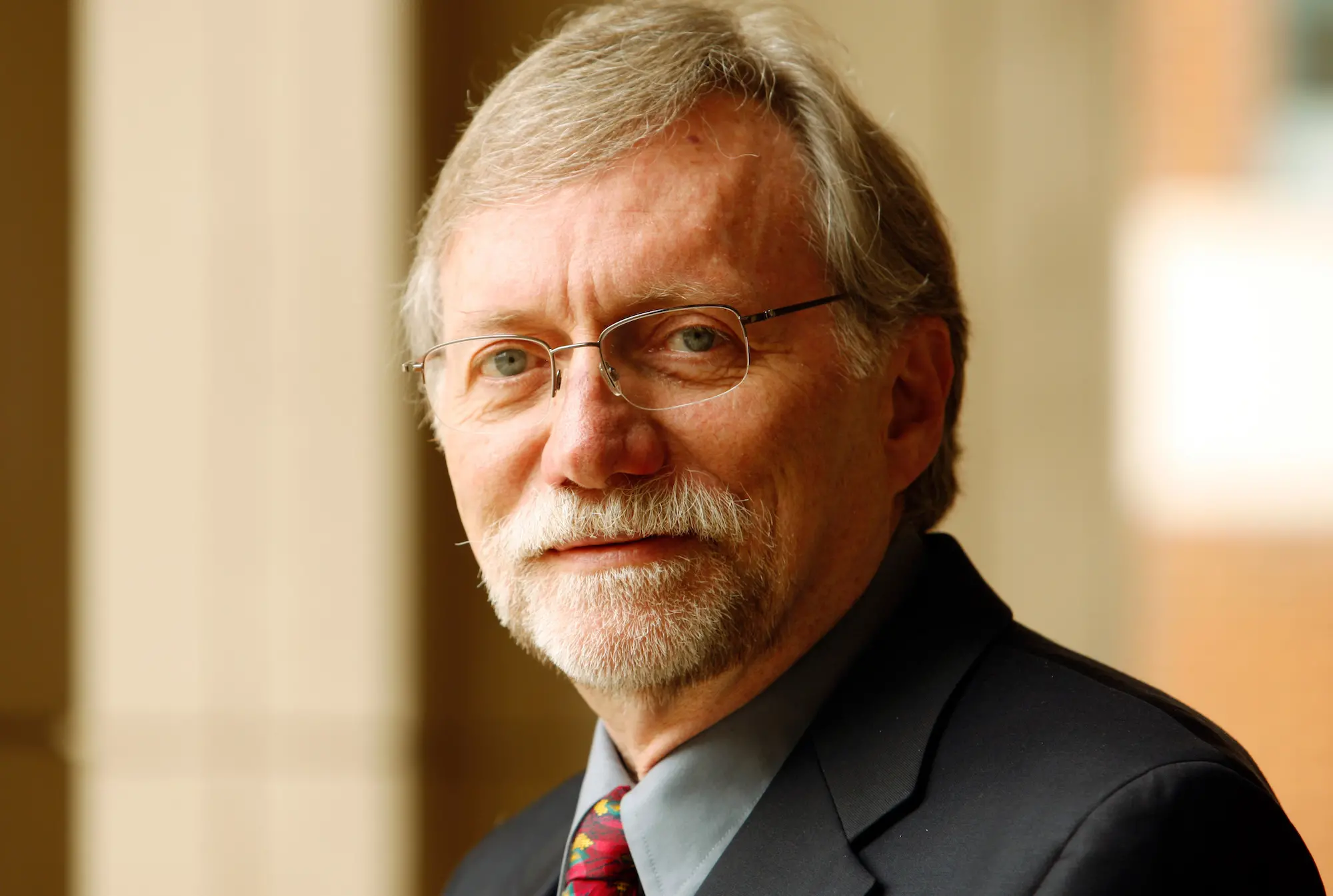 John Monahan
Board Member
John Monahan, a psychologist, is the John S. Shannon Distinguished Professor of Law, and Professor of Psychology, at the University of Virginia. He is a member of the National Academy of Medicine and of the American Academy of Arts and Sciences.
Monahan's work has been cited frequently by courts, including the California Supreme Court in the landmark case of Tarasoff v. Regents, and the United States Supreme Court in Barefoot v. Estelle, in which he was referred to as "the leading thinker on the issue" of violence risk assessment.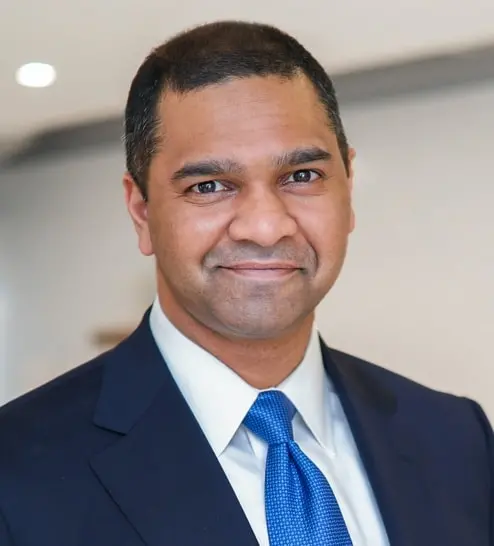 Vikrant Reddy
Board Member
Vikrant Reddy is a Senior Research Fellow at the Charles Koch Institute in Arlington, Virginia. He previously served as Senior Policy Analyst at the Texas Public Policy Foundation, where he managed the launch of TPPF's Right on Crime Initiative. He also currently serves on the Executive Committee of the Criminal Law Practice Group of the Federalist Society.
Reddy is an appointee to the U.S. Commission on Civil Rights Texas State Advisory Committee. He earned his law degree from Southern Methodist University School of Law in Dallas, Texas.
Barry Scheck
Board Member
Barry Scheck's more than 35 years of trial successes have earned him a national reputation as one of the country's leading trial lawyers. Barry's criminal and civil trials have redefined and expanded the rights of victims of police misconduct and wrongful convictions throughout the United States.
In addition to his civil rights practice at Neufeld, Scheck, & Brustin, LLP (NSB), Barry, along with NSB partner Peter Neufeld, cofounded and co-directs The Innocence Project at the Benjamin N. Cardozo School of Law. The Innocence Project has been responsible in whole or in part for exonerating most of the over 300 men and women to be cleared through post-conviction DNA testing.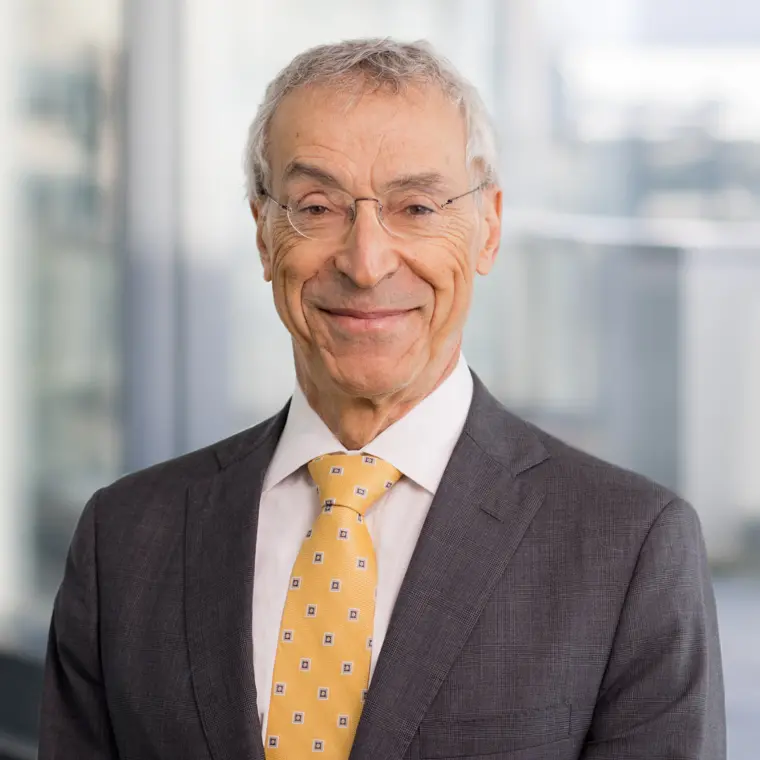 Seth Waxman
Board Member
Seth Waxman is a partner at WilmerHale in Washington, D.C., and a renowned trial litigator. He served as Solicitor General of the United States from 1997 to January 2001. He has extensive experience arguing in the U.S. Supreme Court, including the landmark Boumediene v. Bush.
In addition to leading WilmerHale's appellate practice, Waxman engages in a broad litigation and counseling practice, with particular emphasis on complex challenges involving governments or public policy, intellectual property, regulatory, criminal and commercial issues.